Depot Maintenance & POS Repair Services
At Level 10, we take the time to fully analyze your store, POS equipment, and failure history to design a depot maintenance and repair service model to fit your specific needs. In addition, we act as a single point of contact for the asset management and warranty entitlement for all your hardware, freeing you from the time-consuming task of communicating with multiple OEMs.
Our depot maintenance clients receive:
increases in store uptime, operational efficiency, and overall cost savings
high quality repairs and responsive service
brand agnostic repair technicians skilled in servicing a broad range of equipment
the consolidation of vendors for even greater efficiency and cost savings
24/7/365 visibility on projects, inventory levels and movement, service calls, refurbishment, and deployment
We offer the following options for board level to cosmetic repair:
Option 1 - Advance Exchange
Our Advanced Exchange Repair service is designed for merchants where time is critical. Much like our Exchange Repair option, we maintain a ready spare pool inventory of equipment specified by you. However, when a store reports a failed product, Level 10 ships a replacement unit in advance of receiving the defective item back. Again, you determine the urgency of the shipment by choosing the preferred shipping method. Once Level 10 receives the equipment, it's repaired and returned to your spare inventory pool.
Option 2 - Exchange Repair
Our Exchange Repair service is best suited for merchants with low criticality and spare pool inventory management challenges. With this option, Level 10 maintains a ready spare pool inventory of equipment as specified by you.

When a failure occurs, your stores simply ship the product to Level 10 and once it's received, the replacement is shipped to the store. You determine the urgency of the shipment by choosing your preferred shipping method. The failed equipment is then repaired and returned to your stock ready for the request.
Option 3 - Standard Repair
Our Standard Repair service offering allows you to have your equipment repaired with or without a maintenance contract. You simply send in the equipment to be repaired and it is returned in an agreed upon amount of time.
Warranty Entitlement and Enhancement
Whether you are managing device maintenance in-house or working with disparate partners for various hardware, trusting a partner like Level 10 with your warranty entitlement can help you spend less energy tracking your equipment to and from the OEM and back into your inventory spare pool. We offer extended and/or enhanced warranty programs for a wide range of OEMs and we help clients save time and money on device maintenance by:
Tracking all devices by serial number
Assisting with mobile device management (MDM)
Fixing 20-30% of hardware before it needs to be sent to an OEM
Reducing freight costs
IT Asset Management and Disposal
Today's connected consumer has driven more technologies than ever before into the retail environment. This means more hardware assets, more vendors, and more processes for you to manage, which can be a strain on personnel, resources, and budgets.
Let us help you do more with less partners. From coordinating the receipt and serialization of hardware for its staging, kitting and outbound logistics to its disposal or refurbishment when it reaches its end of life in your stores, Level 10 can be your trusted partner for all aspects of your asset management. Our customer portal allows you to view, report on, and manipulate your assets in real time and is accessible to you 24/7/365.
Our full asset management services include:
Staging, integration, and kitting
Asset disposal or destruction
Asset refurbishment for storage or remarketing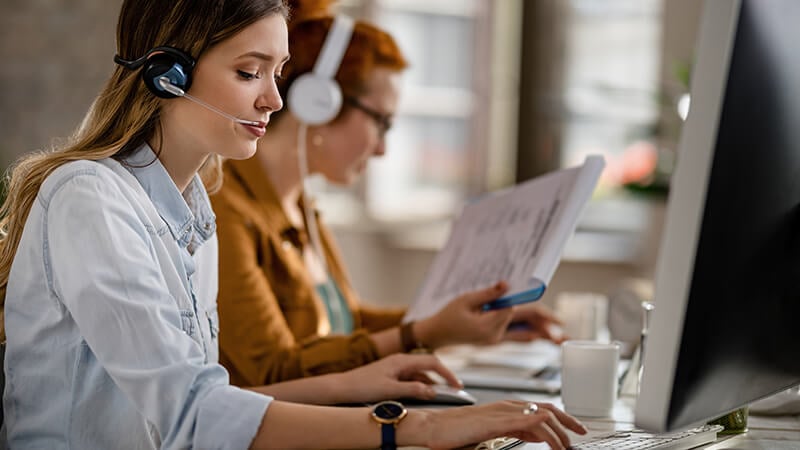 Let's discuss how we can optimize your device maintenance and start saving you time, energy, and money.