5 Reasons Why Now is the Best Time for Merchants to Invest in RFID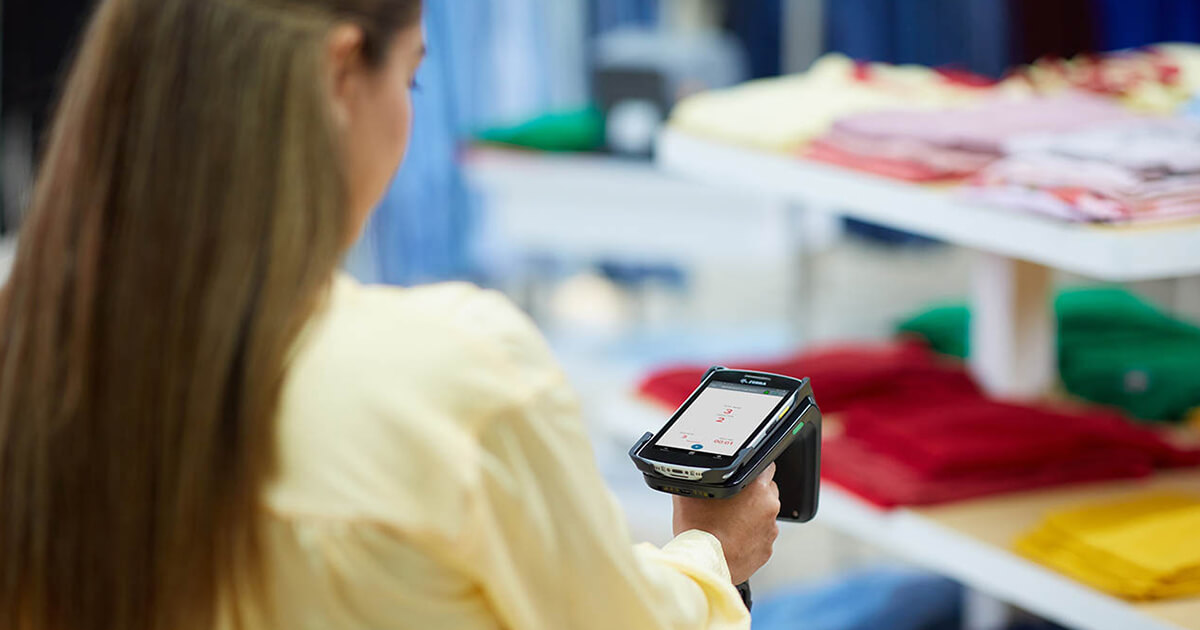 For years, while RFID looked promising, it wasn't always practical from a cost or infrastructure perspective. However, in recent years RFID solutions have become easier to design, integrate and deploy.
First, let's take a step back: what is RFID? Radio frequency identification (RFID) is a type of track-and-trace technology that uses radio frequency waves to transfer data wirelessly. RFID technologies vary based on the merchants' needs, and can include handheld or fixed readers or scanners, antennas, printers, tags and middleware.
With more cost effective, comprehensive RFID solutions available and customer expectations at an all-time high, there's never been a better time for merchants to deploy RFID. Here's why:
Inventory Accuracy is More Important Than Ever
The COVID-19 pandemic accelerated demand for omnichannel shopping journeys such as BOPIS, curbside pickup and third-party delivery. While stores have reopened, these shopping behaviors are here to stay.
U.S. shoppers spent $72.66 billion via click and collect in 2020, and that number was forecasted to increase to $83.47 billion in 2021. As of November 2021, 87% of retailers had implemented BOPIS and click and collect, according to a study conducted by LaserShip. The survey found that along with implementation came new concerns, such as:
Lack of store availability
Strained capacity
Staff challenges
The success of click-and-collect shopping hinges on accurate, real-time inventory data. Both customers and staff need to be able to see exactly what is in stock and where to find it in the store.
Inventory accuracy is also key to improving replenishment planning, which has become increasingly challenging due to supply chain delays and shortages. RFID allows merchants to see accurate data about where exactly an item is in the supply chain.
According to Zebra Technologies, with RFID, retail, healthcare, logistics and manufacturing customers report that inventory accuracy can run at 99%.
Take a look at how Level 10 and Zebra can improve inventory accuracy with RFID in the video below.
RFID is More Affordable and Easier to Deploy
One of the key barriers to entry for RFID historically has been the cost. With improvements to the technology and increased adoption, the technology is now more affordable and widely available than before.
According to McKinsey & Company, "The average cost of an RFID tag has fallen by 80 percent to about four cents in the last decade, while read accuracy has doubled and range more than quintupled (which allows for fewer devices and better reads). Even the prices of RFID readers have dropped by nearly 50 percent."
In addition to the reduced cost, the number of use cases for RFID in stores has increased, making its ROI both more readily identifiable and achievable.
RFID also used to require multiple disparate third-party vendors to deploy, which posed another obstacle for merchants. Now, with great advancements to the technology in the past 15-20 years, experts like 10 and Zebra offer comprehensive solutions and streamlined deployment strategies.
Staff Efficiency is Crucial
Teams across the retail, restaurant and hospitality industries are stretched thin. Manual inventory processes can take up a lot of time, while staff could be of better use elsewhere. One leading coffee chain estimates its staff spends 23% of their time on inventory-related tasks, according to this article.
RFID locates, authenticates and tracks tagged items quickly and more efficiently than other systems. With RFID, users can scan hundreds of tagged items simultaneously by waving a handheld reader, or automatically with a fixed reader or passive antenna that does not require manual labor.
That powerful technology allows merchants to reduce the time it takes to run inventory checks from 2.5+ hours to 15-30 minutes. By automating and accelerating these processes, merchants improve their team's experience and free them up to focus on higher value tasks.
Customer Expectations are Higher
As the omnichannel shopping experience has evolved, customers have come to expect the ability to purchase what they want, when they want it, the way they want to. Thus, accuracy of product availability and convenience have grown in importance. RFID empowers merchants to improve the customer experience at multiple steps in the buyer's journey.
For example, Walmart is just one major retailer that has touted its improved in-store shopping experience for customers due to the inventory accuracy achieved through the success of its RFID initiative. Because of the positive results the brand has seen, Walmart is expanding its RFID technology to additional product categories this year.
Beyond inventory management, retailers continue to develop more creative ways to use RFID to enhance the customer experience, such as RFID-enabled mirrors for product recommendations or RFID-based self-checkout.
Increased Demand for Real-Time Data and Analytics
Multiple stakeholders across different areas of the business are demanding more in-depth, real-time data and analytics to identify and address opportunities for optimization. The data available through RFID can allow merchants to:
Increase sales by analyzing store flow to identify high-value endcaps
Make restock and purchasing decisions using performance-based KPIs
Reduce shrinkage by detecting and preventing theft
RFID provides robust data down to the individual item level, empowering merchants to reveal hidden opportunities and take action in real time.
Now that RFID is more accessible and the number of use cases are ever-growing, more merchants have added RFID deployment to their technology roadmaps. Studies report that 85% of retailers plan to implement case or pallet-level RFID, and 68% plan on item-level RFID.
With Level 10 and Zebra, merchants get the most comprehensive RFID portfolio and an experienced, trusted partner to project manage your deployment to ensure success. Level 10 can help merchants implement RFID through skilled:
Hardware procurement
Centralized staging
In-field installation
Ongoing support and management
Are you ready to take your store operations to the next level with RFID? Contact us today to learn more.