Understanding the Levels of IT Support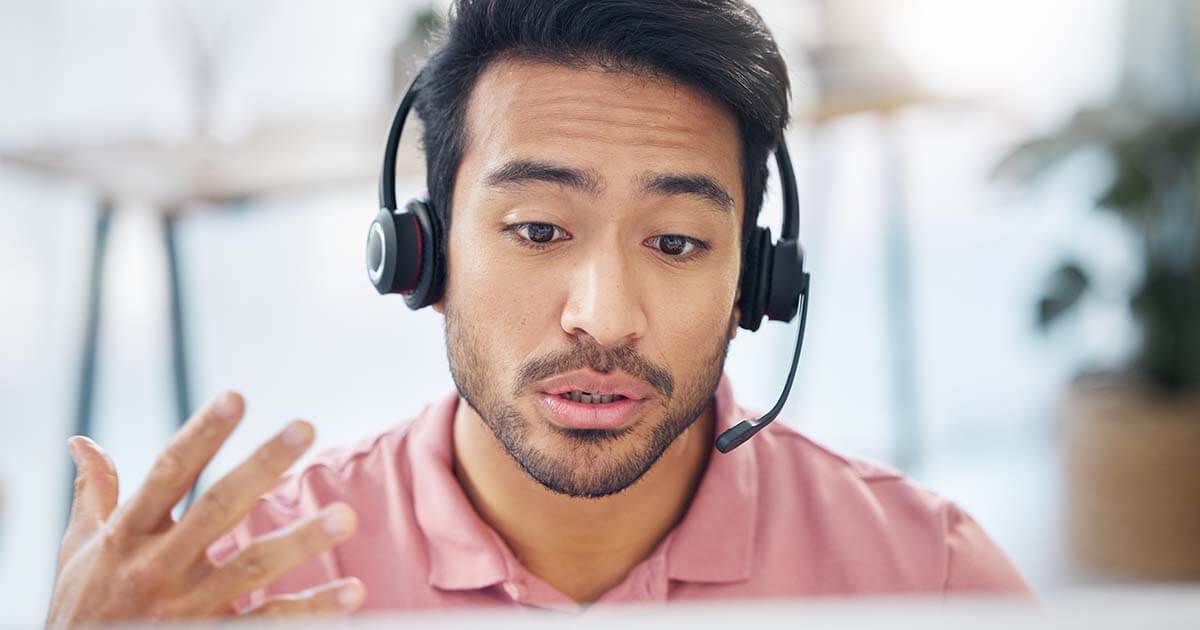 Technology in stores has become more extensive and complex, which means most merchants need a robust help desk program that goes far beyond just Level 1 IT support.
IT support is divided into three groups – Level 1, Level 2, and Level 3. These levels help ensure that the user is getting the right assistance. Making sure the right technician is servicing your help desk calls ensures that your problems get fixed as efficiently as possible.
Ultimately, understanding the levels of IT support will allow you to set up the correct help desk program and escalation structure for your needs. Having the right technical resources in place on your IT help desk is essential to ensuring your stores' technology is reliable and efficient.
What are the Levels of IT Support?
Level 1: Basic IT support
Level 1 support typically involves basic troubleshooting solutions. These can include password resets, network outages, printer jams, etc. and can usually be solved by someone with basic technology experience.
With Level 1 support, it is likely that your issues and concerns will be fixed within that initial call. If your issue cannot be resolved within one call or is not a routine troubleshooting solution, then it moves onto Level 2 support.
Level 2: Intermediate IT support
These are issues that cannot be resolved by Level 1 support. They typically don't have a known solution, or the solution may just require more expertise. Level 2 support typically involves a technician with more intermediate technical experience, as these technicians have the knowledge to properly diagnose and troubleshoot more complex issues and will be able to find solutions to your more complicated help desk calls.
Some examples of Level 2 support calls include reporting a problem for software that we don't support or when an existing trouble shooting procedure doesn't work to resolve an issue. If the problem cannot be resolved at Level 2, it will then move onto Level 3 support.
Level 3: Advanced IT support
Level 3 support is when a case reaches the most advanced escalation point and reaching a solution requires assistance from someone with expert-level knowledge. These issues are the most complex or challenging issues, and they typically don't happen often.
These issues require technicians with specialized knowledge and extensive, advanced technical expertise. For example, cases may reach Level 3 when there is an issue with an outsourced vendor, like a network supplier.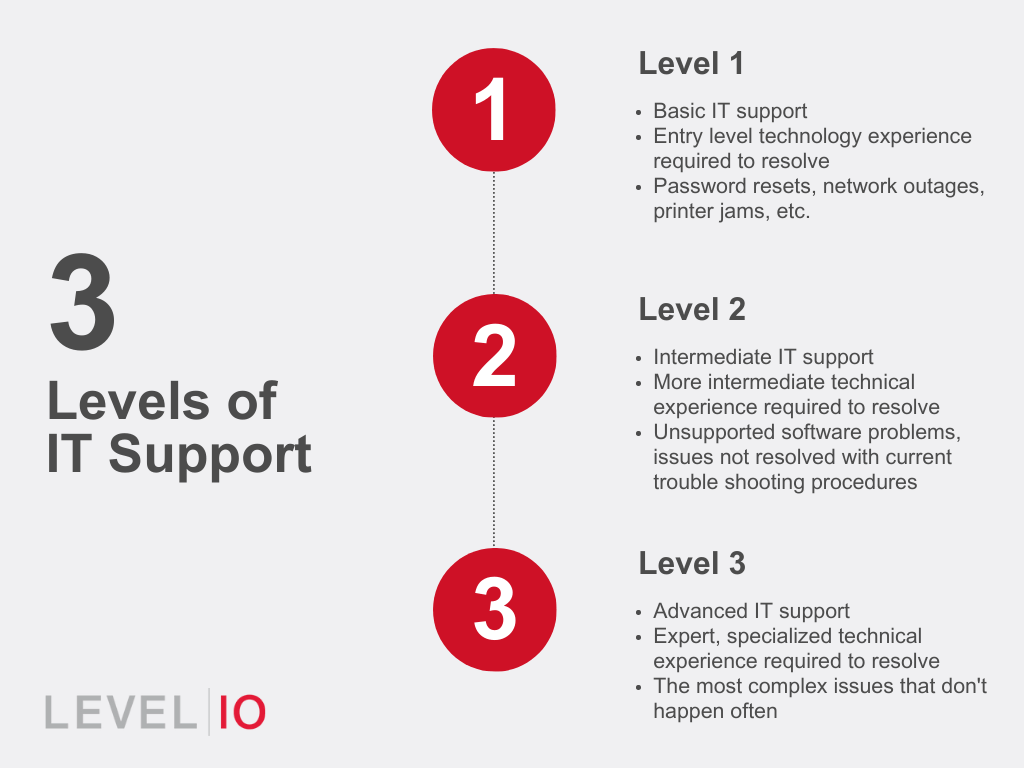 Sending an IT Support Ticket
The majority of IT support cases are submitted to help desks through phone calls, however there are other options. Help desks receive IT support cases through email, mobile application, and text options. In some cases, IT support will be proactively monitoring your software or your devices and will notify you when they notice a problem that needs to be solved.
Either way, from there the help desk will create the case and categorize it as Level 1, Level 2, or Level 3 depending on the severity of the problem. As discussed previously, these levels determine what kind of technician will be handling your case and how quickly it will be solved.
What IT Support Service is Best for Your Stores?
Partnering with one vendor for all three levels of IT support is the best way to make sure your store employees receive the best help desk experience and your store technology works efficiently.
By having one vender covering all three levels of support you will lighten the load for your internal IT team since there will be fewer escalations for your team to manage. Having only one vender also provides you access to improved reporting, better visibility, and the ability to proactively monitor and truly solve your most common Level 1 incidents. On top of that, there will only be one number for store staff to remember.
At level 10, we offer Levels 1, 2, and 3 of IT support and you can customize the type of support you would like to receive depending on your store's technology needs. Depending on your needs, you can choose from the following common approaches:
Full outsource
After hours, weekends
Hybrid support approach based on technology/store type
Seasonal help desk service
Temporary/project support
With more complex technology needs in stores, it's crucial to partner with a trusted advisor who can fully understand your needs and build a help desk program that keeps your staff and customers satisfied.
Get in touch today to learn how we can optimize your IT support experience.